Regulatory and Quality compliance for healthcare products could be burdensome and highly challenging. Our goal at Reg-Affairs & QualiPractixis Inc. is to take absolute care of your Regulatory and Quality compliance burden and worries in a professional and personal manner.
At Reg-Affairs & QualiPractixis Inc. we provide Canadian, EU, US and Nigerian Regulatory Affairs and Good Quality Practices services to healthcare industries globally by giving you the attention and personal service you'll come to expect and enjoy. We pride ourselves with high quality personal services to our clients.
Welcome to Europe!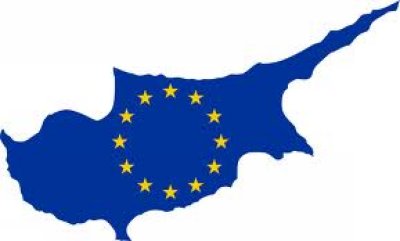 ---

---

Faster and cost-effective NAFDAC registration

Local Authorized Representative Services that will:
Protect your proprietary information from commercial distributors

Enable flexibility with your choice or numbers of commercial distributors

Provide professional post-marketing vigilance and regulatory services
Our Nigeria Regulatory Affairs and Local Authorized Representative Services are based on over 20 years experience in health & beauty products importation, distribution and NAFDAC registration!
Getting stucked with non-performing commercial partner for 5 years could be painful and devastating.
We give you the flexibility & freedom to decide!
Click
here
for more information.
Want to export your health & beauty products to Nigeria?
We offer the best services in:

Regulatory compliance services
that cover the complete life-cycle of the following healthcare products;
Prescription & OTC Drug Products
Medical Devices
Natural Health Products (only in Canada)
Cosmetic Products
Low Risk Veterinary Health Products (LRVHP)

Quality compliance services
that include establishment and on-going management of;
Drug GMP; for Distribution, Importation and Manufacturing Facilities
Natural Health Products GMP; for Importation and Manufacturing Facilities
Medical Device QMS (ISO 13485, CMDCAS ISO 13485 & MDSAP); for Virtual Manufacturers and Fabricators
Complete Product Vigilance Services (Pre-& Post Approval for Drugs, Devices & LRVHP); include contact center services

Clinical Trial Management Services
for drug products and medical devices;
Study Design and Protocol writing and review
CTA/IND and ITA/IDE Application preparation and submission with Health Canada and FDA
Study Data Analysis and Report writing/review for regulatory submission
Study Adverse Event management and reporting
Study site monitoring and auditing

Nigeria Regualtory Affairs & Local Authorized Representative Services
for drug products, Herbal products, Medical devices and Cosmetics
Our
Trade-Link Gateway
is a special resource that is designed to facilitate market entry for new products.
​
Our rates are competitive, with no hidden fees. Our employees are friendly and will be there to help you every step of the way.
Let us put our expertise to work for you and will partner with you to achieve your goals.